At IHSS, we love what we do and we do it well!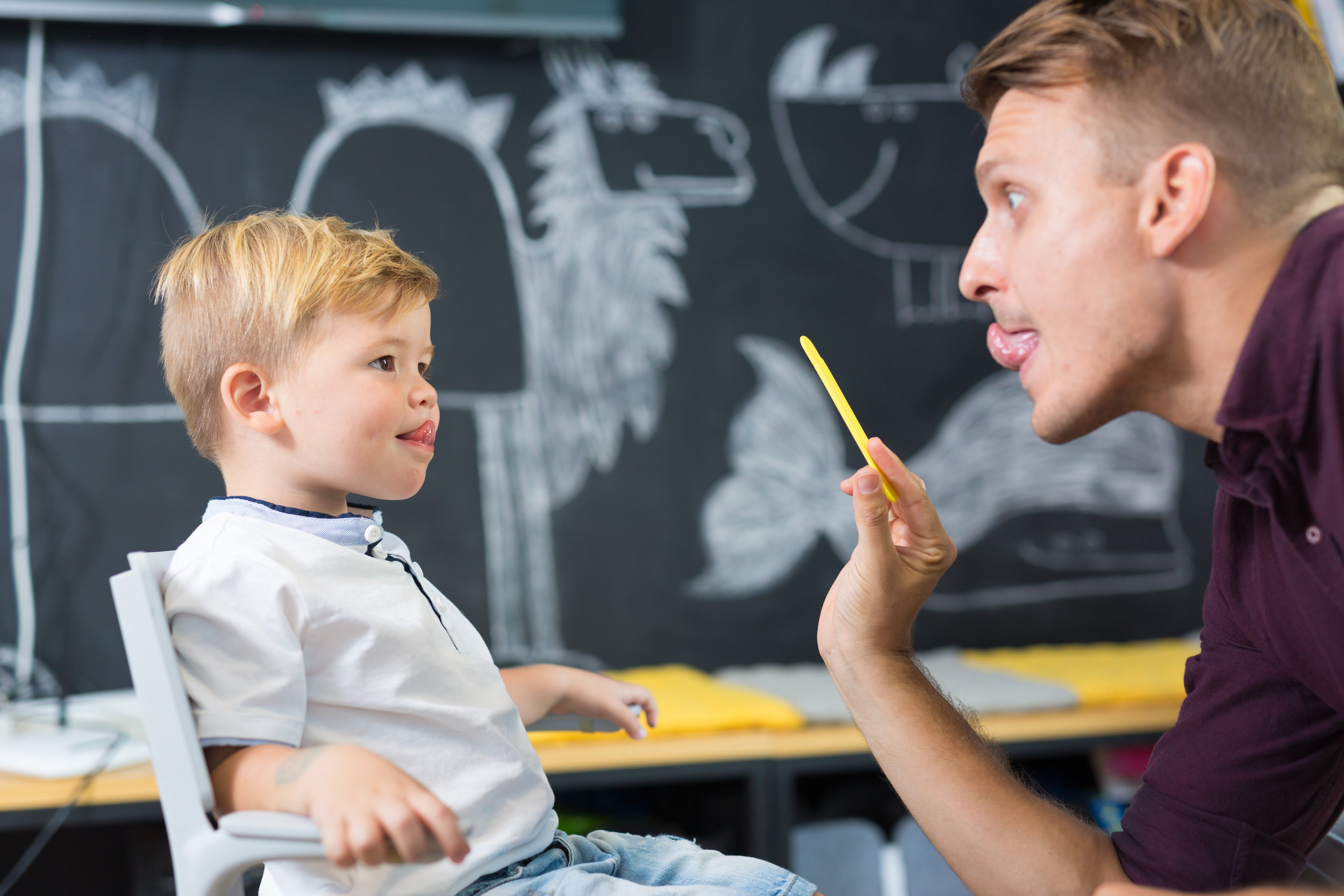 Benefits of In-Home Therapy
In-Home Speech Solutions was built on one simple belief: that the best place for children to receive speech- language therapy is in their own environment. After experiencing first hand the challenges of providing exceptional care in various school systems, Jennifer realized the only way to truly provide the therapy needed to consistently move children forward in their natural setting.
Ability to include family- We like to include family during therapy sessions as much as possible. This is an integral aspect of in-home therapy since family members are often your child's main communication partners. There is no better way to practice the skills your child is working on than with his or her main communication partners within a natural setting.

Build Confidence- Having therapy in a place where your child is already comfortable gives your child more confidence. Children often are more willing to try new strategies and techniques to help improve speech and language abilities within a natural setting.

Real Life Words and Practice- When working with your child in your home it allows us to target vocabulary and language that is necessary for daily communication. This gives us the opportunity to incorporate speech and language into real life situations using familiar objects and settings.

Less Restrictive & Truly Individualized Custom Therapy- Doing therapy in the home means that we do not have to play by the rules of a school district or clinic. Instead, we can focus on the immediate needs of the child and help them to be a more functional communicator.

You Are Our Top Priority With True Attention Given- When you allow us to come into your home, we strive to give you the best therapy possible. We are committed to always providing individualized 1:1 therapy.

Generalization & Carry-over- Therapy in the home often allows for the greatest therapeutic gains and generalization as it's taking place in your child's natural environment. When family members are active participants in the therapy session, they will be able to carry over what we work on in various settings, which promotes generalization.

Convenience- Busy schedules and routines can make it difficult to find time for proper speech-language therapy. If we come to you that eliminates driving time and juggling your families' busy schedule.
In-Home Speech Solutions is determined to work collaboratively with children and their families to maximize each child's communication potential. We believe every individual deserves the opportunity to communicate to the best of their ability. We value family engagement, creativity, and high quality individualized therapy services. With a family-centered focus, we strive to help children achieve their fullest potential! We use evidence-based assessment and treatment methods to facilitate great client achievement. In-Home Speech Solutions specializes in providing family centered and individualized in-home speech-language therapy for children ranging in age from birth to adolescence.
About The Owner & Therapist
Jennifer Price, M.S., CCC-SLP has been a practicing Speech-Language Pathologist for over 10 years. She is nationally certified by the American Speech and Hearing Association and has obtained her Certificate of Clinical Competence (CCC). Jennifer holds a State of Kansas Speech Language Pathology License Jennifer has experience in a variety of settings, including early childhood, public and private schools, and skilled nursing facilities.
Jennifer is a highly dedicated and highly trained speech-language therapist. Comprehensive services provided for all levels of communication from nonverbal to verbal children with a wide variety of disorders including problems with speech, language, and social skills. Research suggests that individuals make the most beneficial gains in their natural surroundings. After discovering her passion to provide speech therapy to Kansas City area children, Jennifer started her practice.

Jennifer graduated from the University of Wisconsin-Madison in 2005 with a Bachelor of Arts in Communication Sciences and Disorders. She then obtained her Master of Science in Speech-Language Pathology from the Cleveland State University in 2007. Jennifer has continued her education with taking courses, seminars, trainings, and staying current with the latest research.

She is originally from Cleveland, Ohio and currently lives with her husband, Evan and dog, Taco. Jennifer enjoys cooking, going to farmer's markets, and exploring all that Kansas City has to offer! Jennifer is passionate about helping people communicate effectively. Jennifer is looking forward to working with both you and your child.